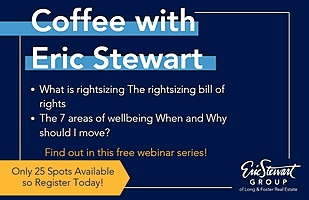 WEBINAR DATE • March 2nd 2023
Coffee with Eric Stewart! Rightsizing Series: Part 1 Why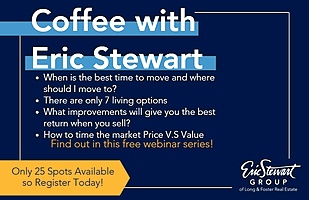 WEBINAR DATE • March 15th 2023
Coffee with Eric Stewart! Rightsizing Series: Part 2 When and Where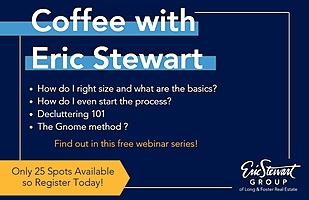 WEBINAR DATE • March 29th 2023
Coffee with Eric Stewart! Rightsizing Series: Part 3 How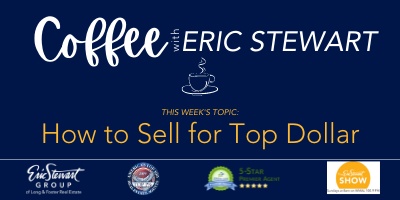 WEBINAR DATE •April 12th 2023
Coffee with Eric Stewart! Selling Your Home for Top Dollar in 2023!
Eric Stewart's Speaker Series
Join Eric and learn everything you need to know before selling your home, including strategic pricing, dealing with downsizing, preparing for the big move, and so much more!
Eliminate the stress of uncertainty with a home value estimate measured by real-time data. Our market analytics can calculate your home's value and trajectory to get you market-ready in no time.